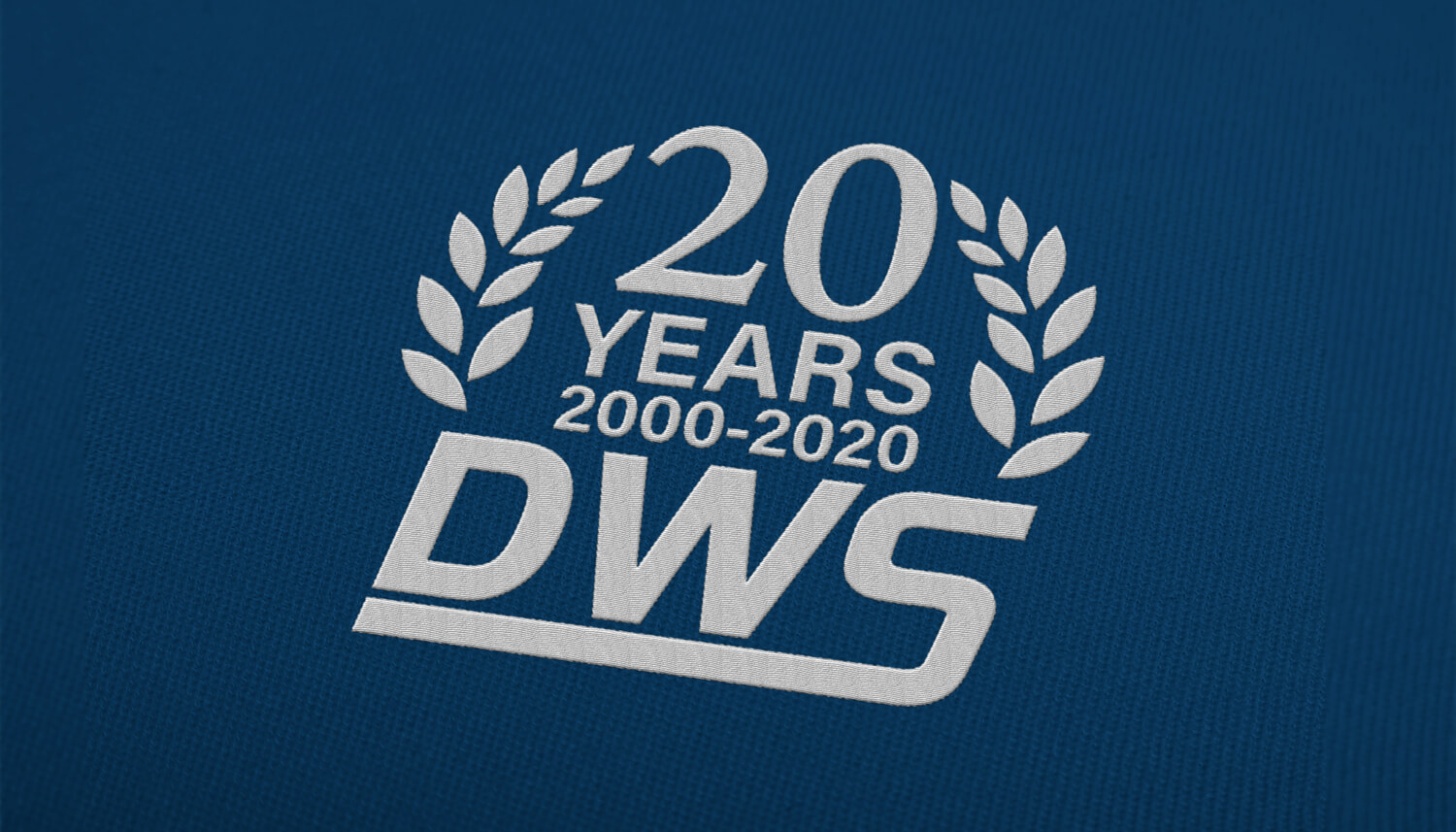 Deliverables
Logo
Challenge
Design a 20 year anniversary logo to go along with the company logo.
Outcome
A vintage looking emblem that is simple and bold enough to stand on its own as well as combining with the company logo.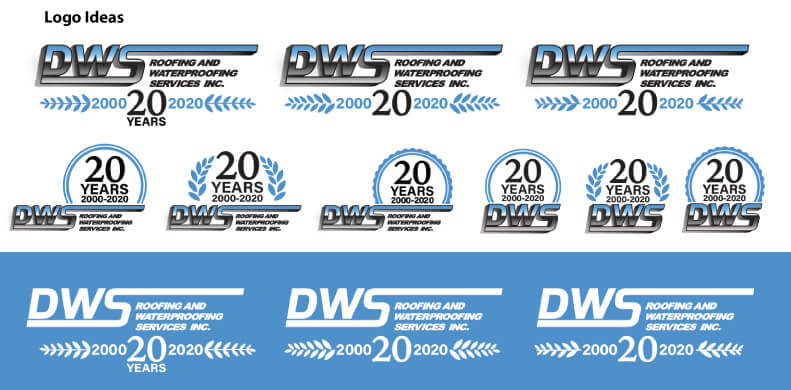 Just recently, DWS Roofing & Waterproofing Services Inc. had their 20 year anniversary, so I designed a 20 year emblem to pair with their company logo. This logo was to be used on office swag, website, company documents, etc.
My client liked the look of classic anniversary emblem logos and wanted to emulate that with their logo. The logo needed to be designed so that it fits with the company logo. Since the logo is more rectangular adding a logo to the side the logo, it would have added more length to an already long logo.
Even though the company uses the long logo with three lines of text most of the time, I wanted to also create a 20 year emblem that would shape will with the logo as a square. When the text isn't used underneath the arm of the S the S, it doesn't lose its length, but I wanted to create a shorter more square logo that my client would consider using aswell. This kind of logo can be used in smaller areas and also looks bolder and more slick on items of clothing.
Along with the emblem I designed colateral for the company to use at tradeshows like company banners.